sales development
Driving the sales development activities with lead generation programs, sales control (CRM) software, accountability, benchmarking, sales incentive programs, marketing programs,telemarketing and cold calling campaign development, management, then making them work is an art as much as a science.   You need to have failed a lot before you understand the how to show other what not to do.  It's much like finding out how to negotiate a mine field.  It's not for beginners! 
 New Market Development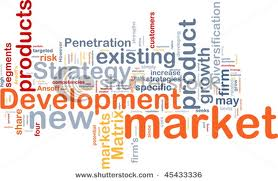 From analysis to planning to execution, I offer services which allow you to expand into new markets by only adding the staff you need when you need it. 
 Partnership Development
OEM and strategic partnerships can deliver a powerful boost to your market traction efforts. The credibility of the partner opens customer doors, awakens industry interest, and puts the partner's sales force on your team.  But do you need them more than they need you?  Where is your leverage?  You must know that before you pick a strategic partners.  Without a mutual need they are doomed to failure.
Partnership Management
To be effective, partnerships require systematic marketing and relationship support which can be a drain on a young company's resources and distract from the direct sales and marketing efforts. Knowing how to deal with strategic partners are critical for young companies. I can act as your  partner manager. In this capacity, I provide an example to your staff to show how to best manage these clients as a single point of contact for both you and your partner. By actively managing the partnership, the maximum value is derived with a minimum of disruption and wasted resources.
Major Account selling and Assessment
Major Account Selling is a business transaction between two companies that is sizeable in terms of financial value or vital in terms of strategic significance.
It is a customer (real or potential) in which the
Pareto principle  is the reality…80/20 maxim (80% of your business will come from 20% of your customers).
Will your business respond to this type of effort.  Do your people possess the skill necessary to close a national accounts.  Do they/you understand what drives that national account?  It's in delivery, accounting, discounting, profitablity, revenue per square foot, turns, availablity, each of ordering, ability to following the shipment, ???.    Are you selling to the right person? How can you find out? How to these national account differ from your other existing customer business relationships.  National accounts are very specialzed sales skill and requires a specifically experience professional. (See National Accounts and how to sell to them.)